The Runaway Quilt Project is a research blog. Featuring infographics with quilt related data, plus the details on how they are made, this project is loosely inspired by the WPA transcript for Gracie Mitchell, a quilter and former slave interviewed by the Federal Writers Project in 1938.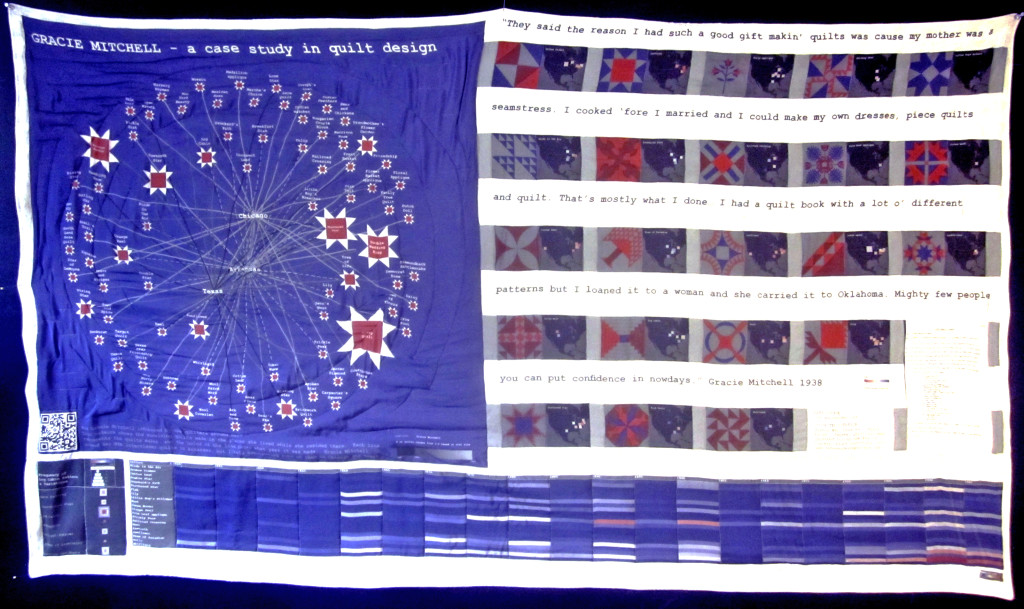 "Maker Unknown" (2012) and "Maker Known"  (2011) are quilts designed to archive the RQP and the infographics, a tactile method of backing up the data. "Maker Known" features a network analysis of quilts made where Gracie Mitchell lived,a frequency/time-series analysis of the quilt block patterns listed on her transcript, and small maps showing the date and location of some of the oldest known executions of these quilt block designs.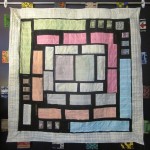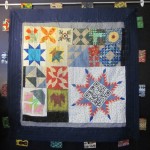 "Maker Unknown" features quotes about quilting from the WPA archive, a frequency analysis constructed with 22 machine- and hand-pieced quilt blocks, and line graphs displaying how often certain quilting and quilt-related RQP terms have been used over time in print.
Think of this research blog as a sort of lab notebook, where each library school assignments builds on the one before it, so reading the posts in chronological order is one way to experience the content. However, the posts are also categorized and tagged for browsing. This site is an example of how digital humanities research methods can be used to investigate a particular topic.